This is the Jeep that raced KOH in 2020 and finished 32nd (of 105) in the Unlimited 4400 Class! Driven by GenRight's President and Founder Tony Pellegrino.
The "Terremoto" (Italian for Earthquake) Jeep Wrangler JK was built at GenRight Off Road with all off the shelf parts and remains the best built JK in the industry.
This street legal Jeep can be seen at events and on trails all over the country proving it's ride quality and capability.
A complete list of detailed build specs are shown below.
Nothing hangs down below the GenRight JK Elite suspension system, completely flat belly skid plate, GenRight aluminum armor and 40" M/T Baja Boss tires. Keep reading...
Above is Terremoto in Cougar Buttes during the 2020 King of the Hammers race. Below is Terremoto ripping across the Mojave desert during the 2020 KOH race.
Take a close look at this low center of gravity (aka CG) Jeep on 40" tires and you will see a completely flat belly with Currie Extreme 70 axles, huge Fox 3" IBP coilover shocks on the GenRight Elite Suspension system a full 2" diameter roll cage, Ostrich skin seats, Aluminum dash with MOTEC digital display with a Rugged Race Radio and 4 person intercom system, Bluetooth stereo sound system, Lowrance GPS and an Apple iPad.
Shown above crawling out of Mickeys Hot Tub in Moab, Utah
Climbing up Hell's Gate in Moab, Utah
Specs for this 2014 Jeep Wrangler JK Unlimited:

This is how the Jeep looked prior to 2019:

Originally built for the SEMA show back in 2013, we stripped every factory part from this Jeep and started over with just a frame and tub. Not a single factory wire was left, then we built it with top "race" quality components.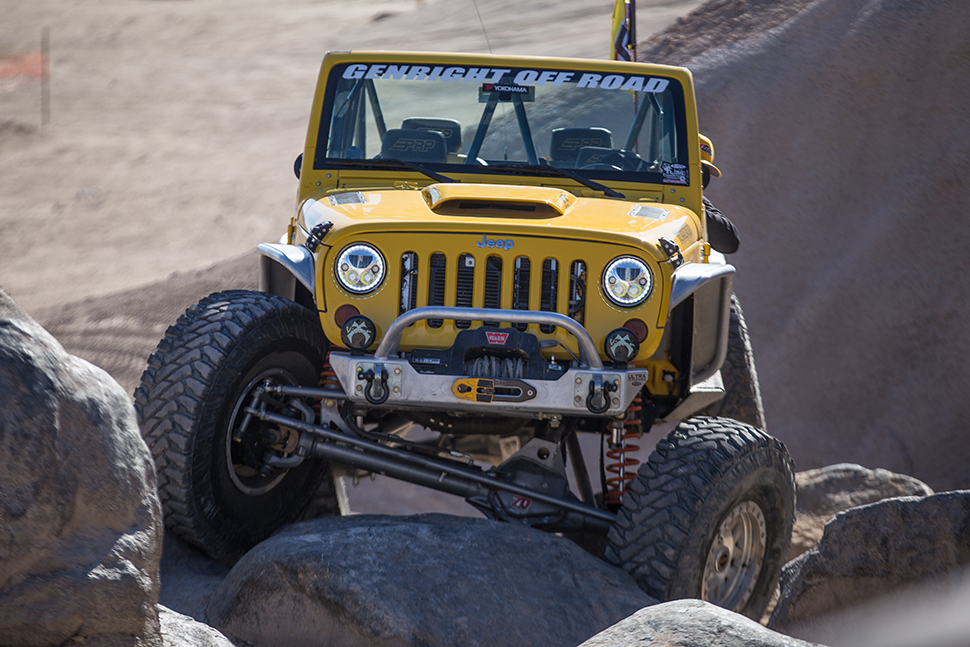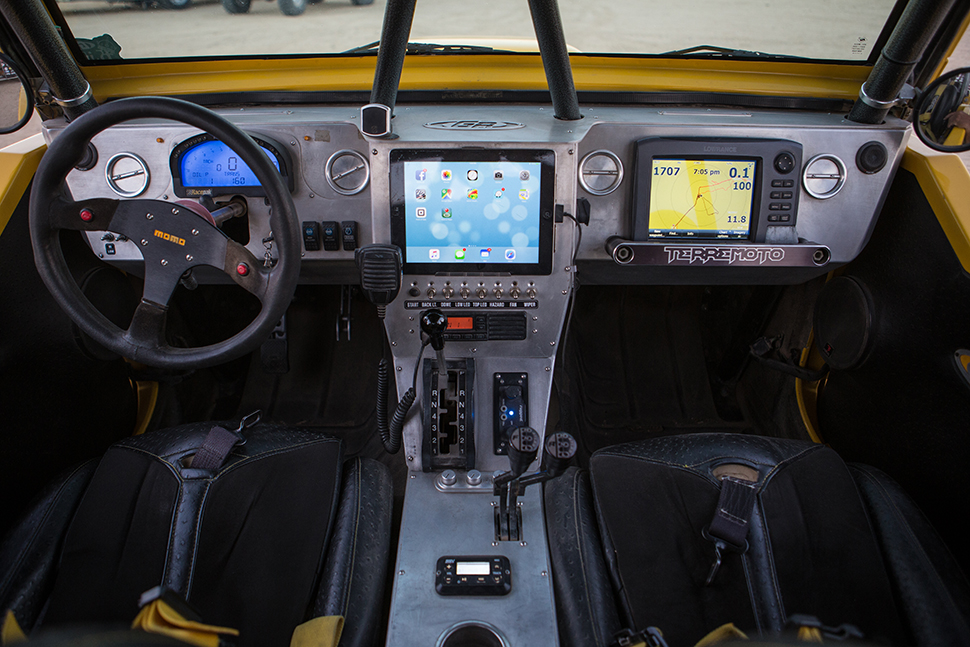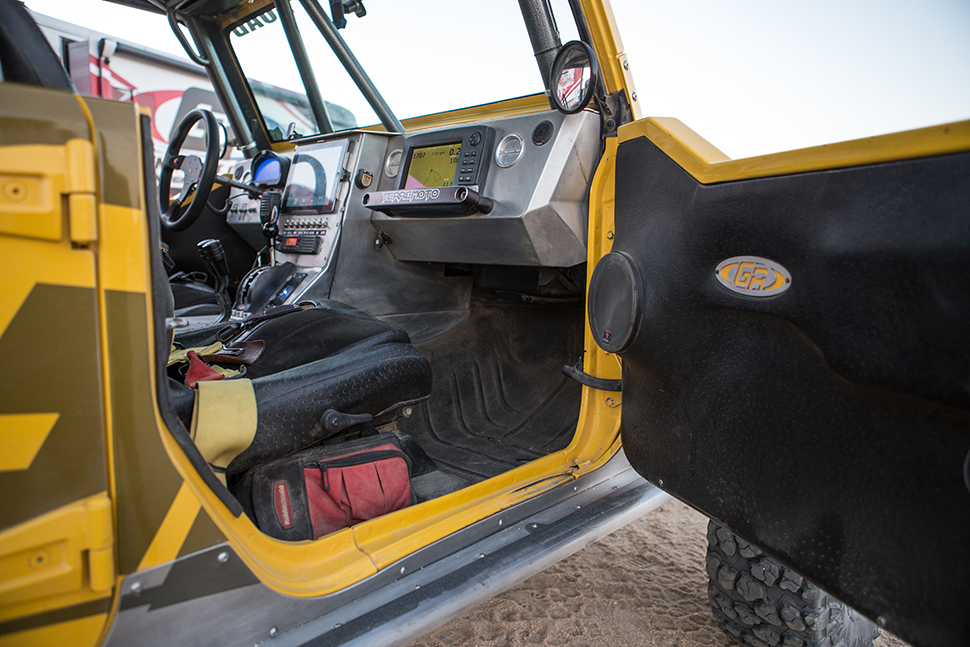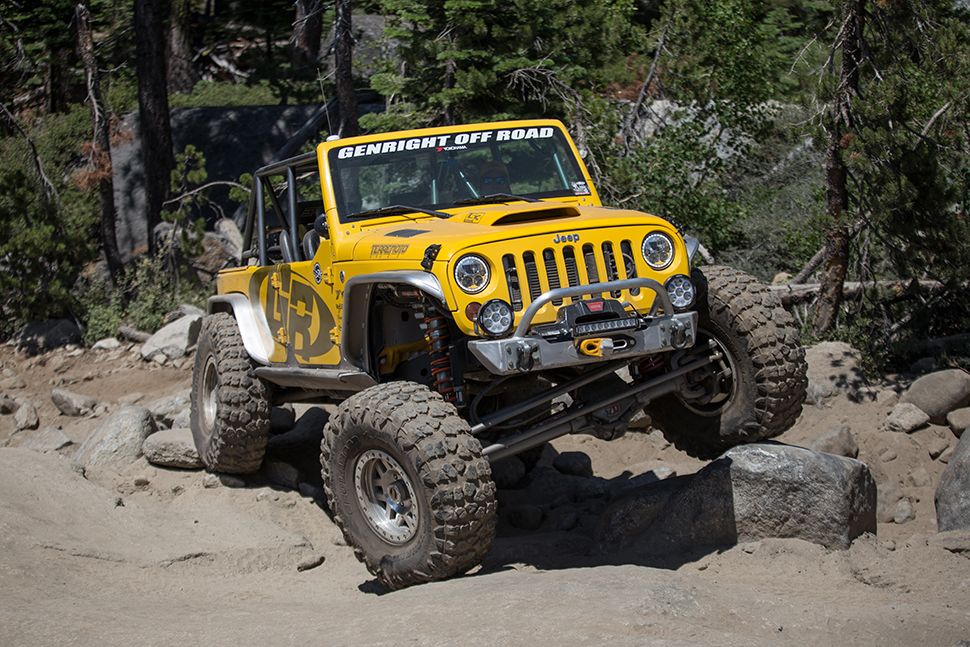 Get your copy of the Terremoto poster today!